On this page we'll include some of our favorite photos of us just enjoying ourselves: working on the ranch, riding our favorite horses, or just cutting up for the camera.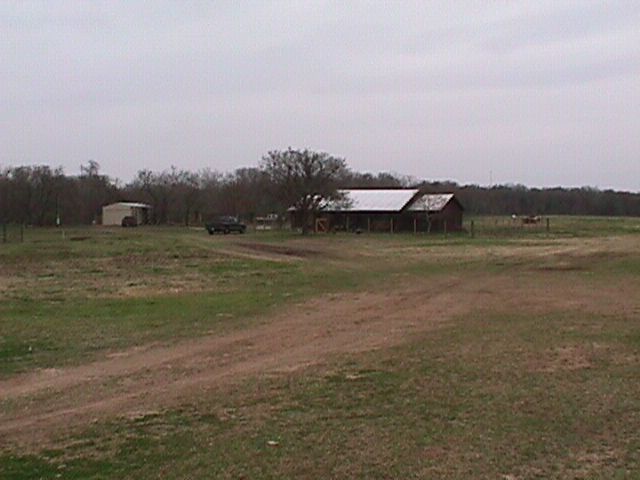 This is the front quarter of our property, which includes our homes, barns, riding arena and storage buildings.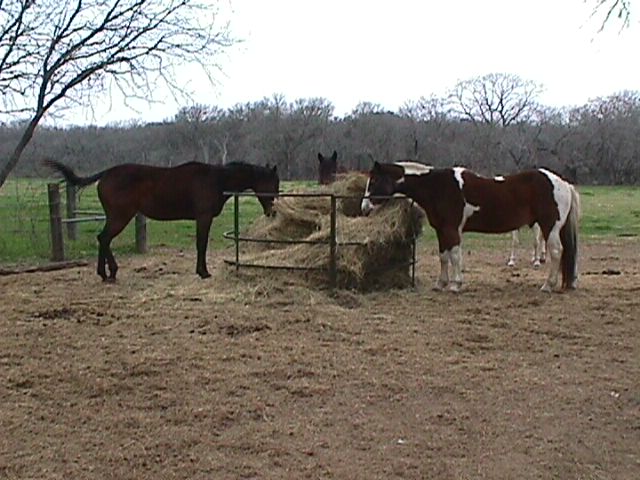 This picture shows just a couple of our MANY horses. Apache, the brown and white paint pictured, is one of our babies - belonging to Kristens father.